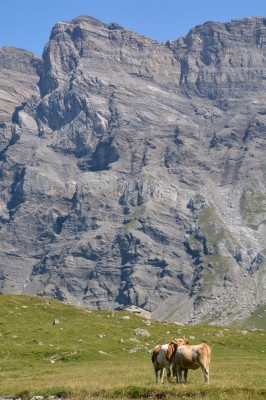 We started early morning at Solalex parking; this hike is close to seven hours and most of it you don't get any shadow. We followed the 4x4 track instead of the hike trail. The track is a bit longer, but is less pitched and we wanted to save energies for the long day.
There is an option for the lazy ones, you can take a taxi to the Anzeindaz (1875m) and that will save you 400m.
Anzeindaz is huge meadow where you can find 2 mountain huts, Giaccomo and "la Tour", both serve great alpine food, and you can also stay overnight.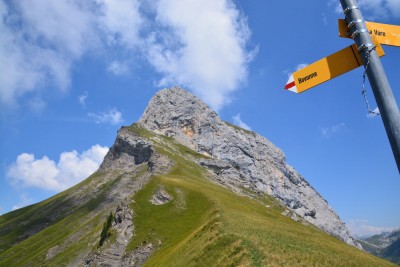 From Anzeindaz, we take direction to "Col d'Essets" (2029m), the climb is gentile, and cows will accompany you. Col d'Essets is the highest point in our hike, you have not finished to climb, now we start a descent down to 1750m, to an incredible meadow, it's free from any human constructions. While we walk down, you will have incredible views of the back of the "Arête de l'Argentine".
At the end of the valley, there is another typical Swiss hut, "la Vare". Here you can enjoy great food, stop to drink something while you enjoy the views. We decided to continue this path, which is again a 4x4 track even if that will go down to 1717. They views will pay for the extra climb we will need to do to compensate this descent.
There is a shortcut that will avoid few vertical meters… you can take it before you get to the "Vare" hut. It's well signaled.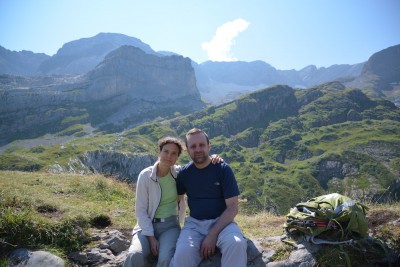 After all the walk we have done and with the sun in it's climax, the climb we have to do it will be painful, simply stop once in a while to contemplate the great views of "Pont de Nant", and look back to the path and enjoy what you have accomplished.
Once you get to "la Motte" (1940) you will have climbed almost all the positive ascend, now it's time to start following the high ground trail, with gently sloping up and down until to follow the orography of the mountain.
At last we get to the "Roc du Châtelet" pass, from here all is downhill but don't think it will be easy. The initial steps of the descent are on humid and vertical soil. There is a chain to help us get down in security.
Once we get to Solalex parking, a quick shower in the fountain and cold beverage at one of the restaurants.