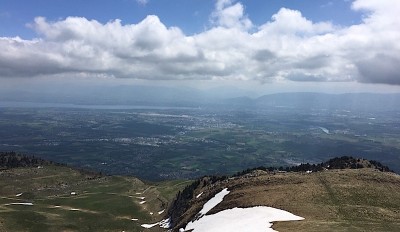 Looking at the maps, looks like there are several options, the most interesting is a hike over the "crêtes" (mountain crests). The question is where to start as you can go from the Dôle to the other end.
Reading a bit, I've learned that there is a summit called "Le Recoulet" it's not that high, it's 1,718m, so sounds as a nice start for the plan. Looking at the options, looks like it can be reached from the South or the North. Finally, I decide to go via Lelex, a village in the French Jura.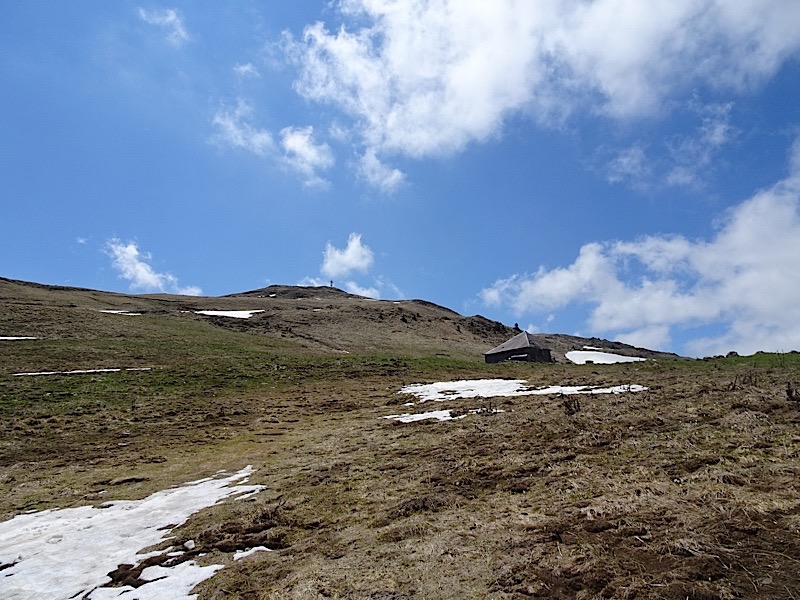 The drive it's longer that what I expected, almost 50 minutes from home, it's a collection of mountain roads that bring me there. Once in the village, you go another 4 kilometers to get to the start point.
The path starts in a forest with a very vertical step. The first 2 kilometers, you have to climb almost 600m. The forest is very humid and slippery, even if the trees protect you from the sun, the effort and the humidity will extract the even the last drop of sweet you can imagine.
Once you get out the forest, you can see the metal cross at the top to the "Le Reculet". Some snow patches, and still ice-burned grass will be quickly overtaken buy some mountain flowers.
The summit is a bit windy, but you can enjoy a great view of Geneva, and the Jura valley. It's clearly a good choice, from the Summit you can see at the end, "La Dôle".

After a brief break at the summit, it's time to start the hike over the crests. At this point is not clear where they are. In this part of the mountain they are quite flat, if you take the wrong path (as I did) you can end up going down or have to recover to get back to the right path.
The "Crête des neiges" was covered by snow and the "Grand Crête" offered impressive views of Geneva, Le Reculet, and La Dôle…
The descent is a bit confusing, the path I've planned was closed to protect the nature from human noises, thankfully there are plenty of paths, simply forced me to go closer to the ski slopes that what I had preferred. To be honest I almost haven't seen the ski lifts.
Once you get down to Lelex, you have two options, either you walk for another 4km on the road, or you can try to hitchhiking, I decided to walk and toke me an extra 40 minutes.