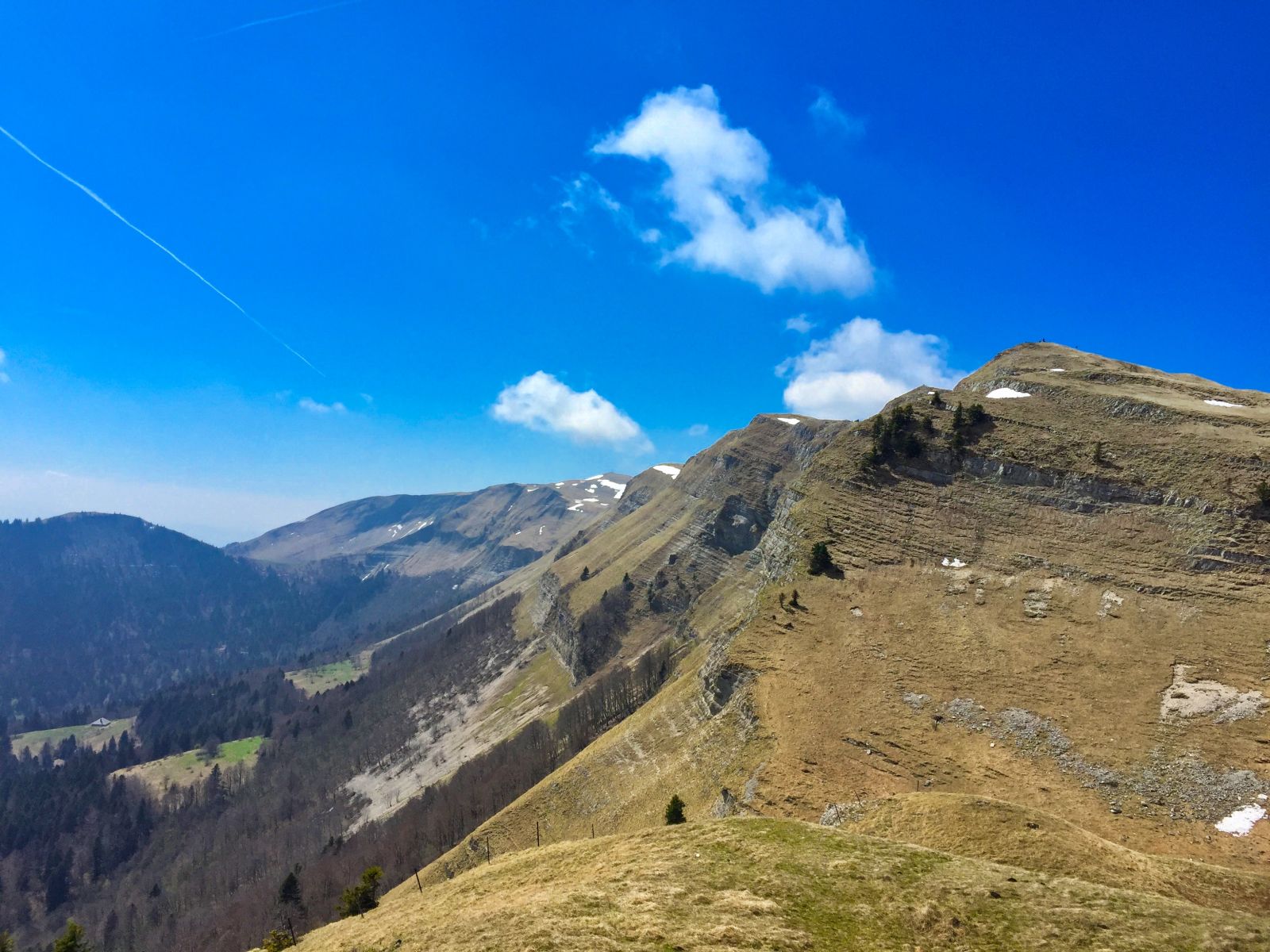 Today I needed to go out for a walk, ... for some time, I had a fixation to climb the summit close the Faucille. Checking the maps, I've learned that it's called Petit-Montrond, and decided to continue the crest and climb the Montrond, and the Grand Montrond. Just after the Grand Montrond there is a geodesic point that is where is finished my hike the day I've climb the Reculet. So challenge will be to have hiked from "Col de la Faucille" to the
Reculet
.
The path starts at the base of the ski resort of col de la Faucille. First we will climb the Petit-Montrond. There are several paths, in fact there is a ski lift to the summit. I've decied to follow the forest track, the only downside it's that it's a paved up to the summit. The climb is quite quick, in less than 30 minutes I was at the Petit-Montrond. Great views of la Dôle, Montblanc and Geneva region... I don't want to stay long, other than the views, it's not a nice place, a big communications tower and the ski lift kill the beauty of the place.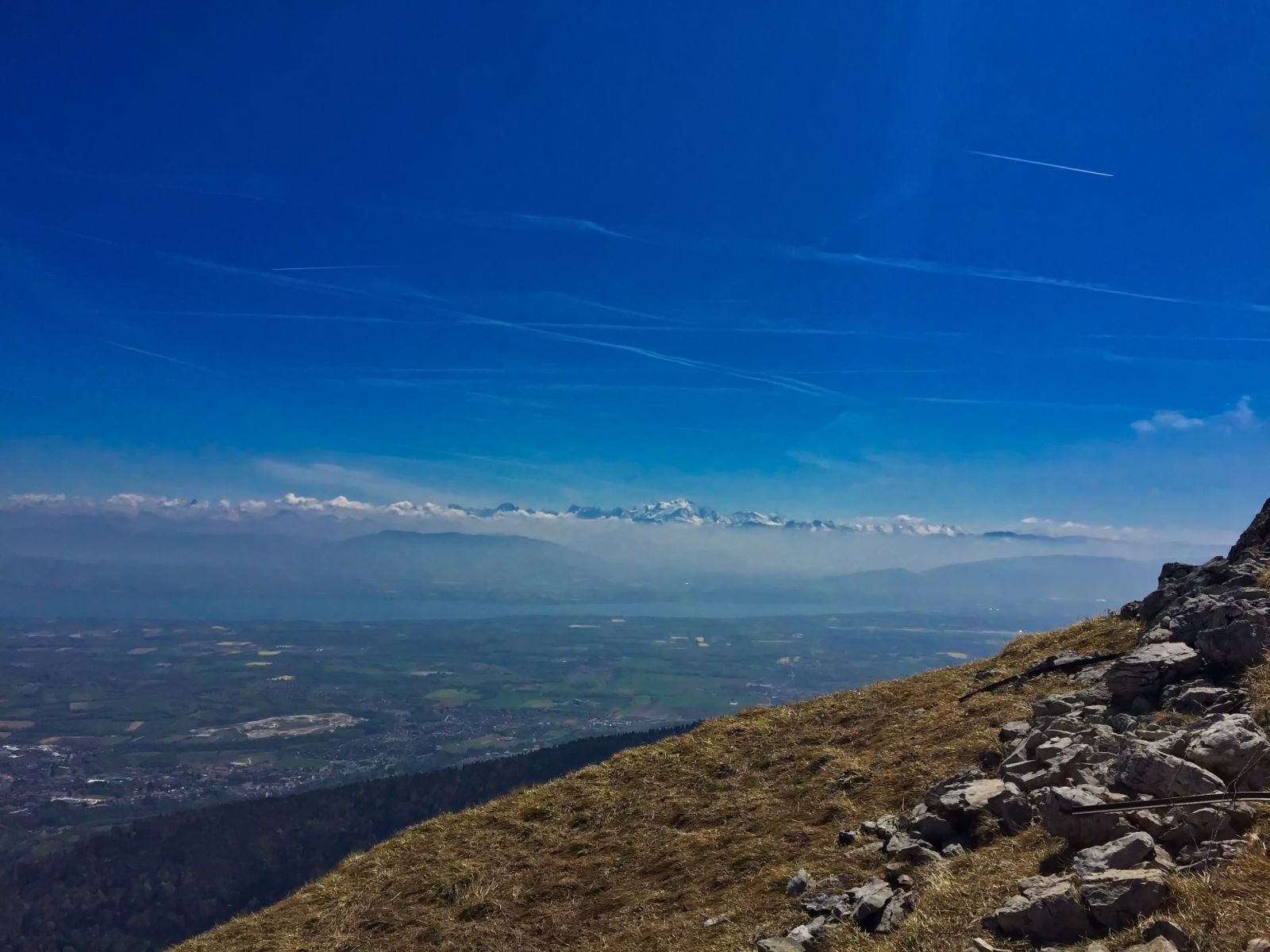 From here we will continue the crest. It starts with a heavy descent, I will not be happy to have to recover the altitude that I'm losing now. Once the descent is over, we start ascending the Montrond from the north face to avoid the clifs facing Geneva. After the fast climb and fast descent, now we are suffering to adapt to the right pace. At the summit there is a group discussing if it's better to have Netflix or HBO, not interested. I forgot my water bottle in the frigde, no time to waste. Let's take a couple of pictures and go to the Grand Montrond.
There is not much descent to get to the Grand Montrond, in no time I got there. The views from here are impressive. From the Summit we can see where we started, the Dôle, the Montblanc, the geneva region and the impressive crest that we hiked over. We can see the geodesic point where I left the crest the day I did the
Reculet
. Let's close the loop.
The map clearly shows 3 paths leaving the geodesic point BNE. I decide to take the one that seams to be the shortest to get back to the car. Only one problem, very soon I will discover that is not traced. Maybe it's a snowshoes path ? I had to cross the forest until I meet with the forestal path. From there the descent is comfortable and fast. Once the croses the ski slope, I decide to take the slope and get faster to the car.
Total time, 2h 15m, I did somethign wrong as the maps said it will take me about 3h 30m..