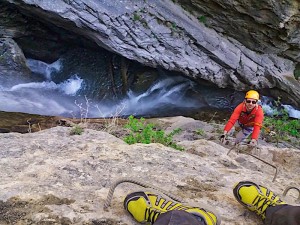 La via ferrata de la Farinetta a Saillon, prop de Martigny és una via espectacular, i si es vol fer tota, és de les més difícils que he fet fins ara.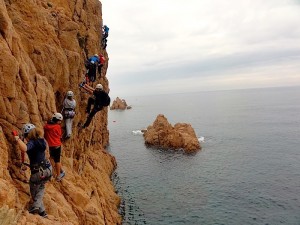 Aquest cap de setmana que encara fa bon temps, hem aprofitat per anar a fer una via ferrada un tant especial, la via ferrada de Sant Feliu de Guíxols. Aquesta ferrada esta instal·lada en els penya-segats de Sant Feliu, a pocs metres de l'aigua. Es una sensació completament diferent, estar penjat d'una roca i veure als teus peus un kayak o un submarinista...
Via ferrata at the foot of Pedraforca. There are three tracks, one for children, and two more serious ones. The first is a bit difficult, the second one has quite a bit of overhang, as well as overhang at the descent - it is only recommended to those with experience and arm strength.