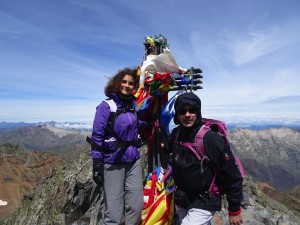 About 2 years ago, I promised Judit that someday we would go hiking with a tent. The initial idea was to cross from la Vall de Núria to Carança through the Nou Creus summit. But realizing that Judit is going to University next year, I thought it was better to do something more exciting and I suggested to hike la Pica d'Estats. At 3,143 metres altitude, Pica d'Estats is the highest mountain in the Catalan Pyrenees and one of the most iconic climbs for Catalan mountaineers.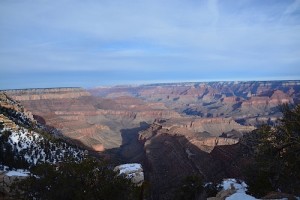 In January 2016, it happened that I had a meeting in Los Angeles, and due a complex agenda the meeting was planned for a Friday and a Monday. What can you do alone a weekend in Los Angeles? Easy, take a plane, flight to Las Vegas, rent a card, drive 400km to arrive at 2:00 AM at the Grand Canyon south rim.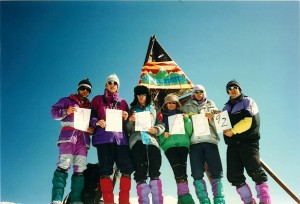 During the easter break of 1992, Albert, Anna, Angel, Budri, Ermelinda, Jaume, and I undertook one of the most exciting adventures - climbing to the summit of the Toubkal (4165 metres) in the Atlas mountains, in africa. It would be 10 very intense days, 4000 kilometres in a classic Landrover cazorla. We slept in a stone quarry, at the home of the porters of Imil, on the snow and the parking lot of the ferry of Ceuta. We were in the middle of a protest demanding the dimission of the government delegate, and we had to sleep with the propane gas bottles in our sleeping bag to cook breakfast...
During the summer of 1991, a group of friends decided to cross the pyrenees. The route we chose went from Sallent de Gallego to the Vall d'Ordesa. The idea was to cross from the top and reach all the summits possible in 10 days. And as we didnt have too much money, we would sleep in a tent, and we would carry all our food for the 10 days at our backs. It was an incredible adventure, where we fully enjoyed the mountains, and we went hungry until we ate bread we found on the floor or collected the left-overs from the plates of the refuge of Goriz that people wouldn't eat. That said, we did eleven 3.000 metre-mountains in 9 days.